Batam Travel Guide: Though I don't live in Batam Riau islands anymore, I've lived there for almost 8 years and I still visit the place from time to time. To those of you who don't know, Batam Riau is about 20 kilometers from Singapore.
While it's a city, I'd like to call it a group of Islands, the Riau Islands as that's what makes it all the sweeter for a summer vacation. Like Bali and other Indonesian tourism islands, people visit Batam for its beaches, resorts, spas, and the ideal tropical weather.
What sets Batam apart is that it isn't as big as Bali. And with it being close to Singapore, it's cheaper to visit Batam via a ferry and have a vacation for a lesser budget. For other travelers, the best option is to visit Singapore and Batam Riau in one go. Visiting Batam for 3 – 4 days makes for an exotic getaway to taste crisp salt in the air by the beaches.
This post covers everything you need to know about visiting Batam Islands and some insider tips. Here goes my Batam Travel Guide.
Top Things to Do in Batam
There aren't many things to do in Batam, I'll be honest. There are a handful of places to visit leaving aside the numerous malls here. Nevertheless, all of them are must-visits and distinct experiences from one another. Here are my top things to do in Batam.
Visit the Bareland Bridge
Go crazy with watersport activities
Snorkel at Abang Island
Visit the Maha Vihara Duta Maitreya Monastery
Try Nasi Padang, Sate (BBQ), and Mie Goreng
Eat Seafood at Golden Prawn and Wey Wey Seafood Restaurant
Check out the Vietnamese Camp
Get a massage/spa!
Go shopping, clubbing, and live music
Relax at Nongsa Point, KTM Resorts, and/or Kiki Beach
Visit the Barelang Bridge
The first must-visit place is the Barelang Bridge in Batam. There's no way this Batam travel guide is complete without it. The bridge, supported by large cables on either side, is one of the most scenic views to experience in Batam. This main bridge marks the beginning of the 7 bridges connecting the islands of Galang and Rempang.
Avoid visiting on the weekend and late evenings. The evenings are crowded here making up for a lot of traffic jams.
Corn and coconut by the bridge: Right after the bridge are a series of street stalls serving hot corn and coconut water. The coconut water can be found anywhere else, but the grilled corn is a must-try here. The place gets suffocating and smoky but the corn, with a variety of flavors, makes it worth the wait.
Go Crazy with Watersports
This goes out to the adventure junkies out there, watersports in Batam are cheap. I've seen Jet Ski and Banana boat prices rocketing sky-high in Singapore and even Bali. But in Batam, it's relatively cheaper. Moreover, there's tons of availability here – be it water skiing, kneeboarding, kayaking, paragliding, hoverboarding, or cable skiing.
The most well-known spots for watersports in Batam are Harris Resort (Sekupang), Batam View Beach Resorts (Nongsa), Turi Beach Resorts (Nongsa), and KTM resort (Sekupang). For specific watersports like Cable Skiing – Waterfront City in Sekupang is a great option. For snorkeling, Abang Island should be your go-to spot in Batam.
Snorkel at Abang Island
This is an itinerary trip hosted by the locals of Abang Island far away from Batam's city in the Galang District, Riau Islands. Snorkeling here is such an offbeat experience that no amount of money can buy. The corals and the variety of fishes right under your nose, the clear waters are something of the world.
It's usually a 1-day or 2-day trip to Abang Island where you stay at their local guest houses and they provide meals. The snorkeling begins early in the morning when they take you to the nearby snorkeling spots in Pulau Abang and Petong Islands.
Apart from snorkeling, you also get a homely experience staying with the locals here and understanding their food. Read my personal Abang Island experience here.
Visit the Maha Vihara Duta Maitreya Temple
This is one of the few Buddhist temples in Batam, making up for a picturesque spot with gigantic Buddha statues outside and inside the temple as well. No matter how noisy it gets outside, the insides of the temple are ever so calm.
I recommend trying the food here at the backend of the temple where everything is purely vegetarian and yet is ultimate.
Try Nasi Padang, Satay (BBQ), and Mie Goreng
Nasi Padang isn't a specific dish with a specific flavor. It's steamed rice that is served with pre-cooked sides of your choice. By tradition, they're stacked up in a pretty arrangement of plates with a variety of choices. There are many Nasi Padang places in Batam like most parts of Indonesia. But I'd go for the Sederhana restaurants over most.
Satay (or Sate as they pronounce it) is another Indonesian dish where meat is grilled, seasoned, and served with spicy sauce. The meat is cut into tiny pieces and served on sticks. There are many places in Batam for trying out the Satay.
Last but not least, is Mie Goreng (fried noodles with vegetables and sides of your preference). You can even buy Mie Goreng as instant noodles (Indomie) from any supermarket here.
Eat Seafood at Golden Prawn and Love Seafood Restaurant
Seafood is a must when visiting Indonesia. While seafood is available in many places, it's comparatively cheaper here than in tourism hotspots in Indonesia for the same variety and delicacies! With the most popular seafood places by the coasts here, it's typically served fresh. For crabs, you even get to choose your own from the aquariums!
Back then, Golden Prawn 933 Bengkong by the shores was the most authentic seafood place in Batam and still is among the prominent ones. But many have paced up with tourism – some of them being Love Seafood Tanjung Piayu, Citi Rasa seafood in Galang, Sei Enam, and of course – the Barelang Seafood.
However, here's a detailed piece on all the seafood places in Batam.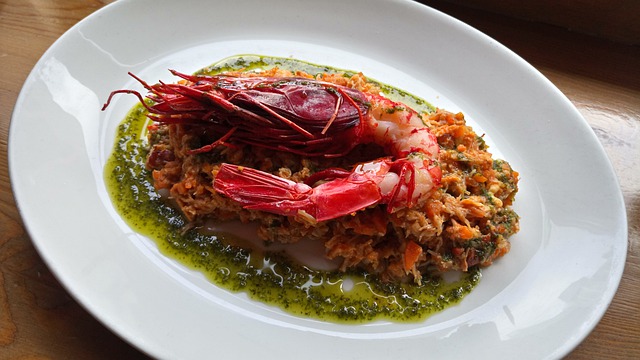 Check out the Vietnamese Camp
For history enthusiasts, this is a must-visit spot in the Galang district. Take a drive around the camp – the entry fee is negligible (around IDR 35,000). During the civil war in 1975 in Vietnam, people fled by boat clustered in groups. Some people made it, many died on the way. People who survived ended up on the shores of several islands in Indonesia – one of them being Galang.
The UN recognized and made Galang a Vietnamese refugee camp – also referred to as the Vietnam village. If you take a drive around the camp today, the area is lush with its forests but you'll find the buildings, hospitals, and cemeteries that date back to the functioning periods of the camp.
Get a Massage!
The moment you step down from immigration in Harborfront Singapore, you're bound to see posts of spa spots in Batam. One of the main reasons is spa is expensive everywhere else. While it costs an average of SGD $60 for a minimum 1-hour spa in Singapore, it costs only SGD $20 – $40 for better services here. Some great places are IndoThai SPA, Sakura SPA, ESKA Group Aesthetic, and MediSpa.
Relax at Nongsa Point, KTM Resorts, Kiki Beach
What's more relaxing than a spa? A resort… And Batam's got plenty! While there are numerous skyscrapers for hotels, if you're going to relax, I recommend picking a resort by the beach – private chalets overlooking the beach. Some all-time great ones are Nongsa Point Marina Resort, Harris Resorts, KTM Resorts, and Turi Beach.
The newest addition is the Kiki Beach Resort. I recently visited the place and it was amazing!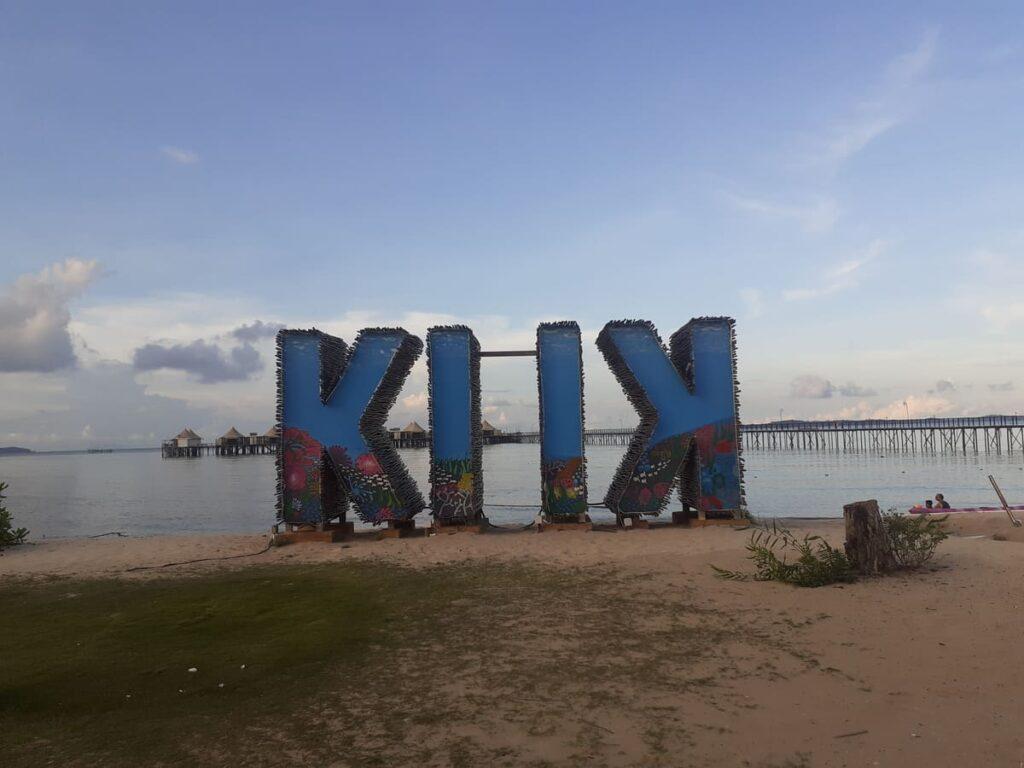 Anyway, for budget travel, there are tons of options too. Fun fact, it costs only between SGD $6 – $10 for budget accommodation by Oyo or RedDoorz. Of course, nothing fancy like the resorts – but it's great for backpackers!
Go shopping, clubbing, and live music
Apart from the resort, the water activities, and snorkeling, what's left out is shopping! You get quality services here at cheap rates. Singaporeans come to Batam with suitcases filled with clothes- just to get their laundry done! Keep a day or more for shopping in Batam. It's got big malls like Mega Mall, Grand Batam, Nagoya, Batam City Square (popularly called BCS), and Batam One.
And some of these malls have pubs and live music. Though many locals don't speak English, they sing English songs perfectly on the live music avenues! It's fascinating because sometimes it so happens that when you ask them what the song means, they'll tell 'No, not at all. It just sounds great.'
That finishes all the things to do on this Batam travel guide. But keep reading for insider tips – it'll come in handy!
Batam Travel Guide: How to Get to Batam?
Batam is well-versed with its domestic flights and water routes. However, there are only a handful of international flights to Batam. From Singapore, the easiest (and cheapest) way is via ferry from Harborfront or Tanah Merah. From other parts of Indonesia, domestic flights are preferable.
By Ferry
From Singapore and Malaysia, the cheapest option is via ferry. From Singapore, the only ferry ports are Harbourfront (near the cruise point) and Tanah Merah. Get to Batam via the Batam Center ferry terminal, Harbor Bay, Sekupang, Marina Waterfront, or Nongsapura.
Harborfront Center, Singapore is a much larger port than Tanah Mera. Since these are the only few ports, there are a few ferries to choose from. Some are SindoFerry, BatamFast, WaveMaster, HorizonFerry, and Majestic. Different ferries have their own time schedule and most depart around hourly intervals.
While it cost lesser before the pandemic, it currently costs around SGD 70-80 for a 2-way trip with BatamFast. Check and compare all the mentioned ferry official sites for your preferred timings, pricing, and departure and arrival ports.
For Malaysia, the only available ferry is the Pintas Samudra from Stulang Laut, Johor Bahru.
By Flight
The Hang Nadim International Airport in Batam is the only city's airport with a couple of international flights (Kuala Lumpur, Malaysia, and Saudi Arabia). There are, otherwise, domestic flights from different parts of Indonesia like Jakarta, Bandar Lampung, Jambi City, and Medan.
With water routes too long for different parts of the country, domestic flights are the only option for traveling. Popular flights here are Garuda Indonesia, Citilink, Lion Air, and Wings Air.
For people traveling from Singapore (if the ferry isn't available, flying is always an option):
Fly straight to Jakarta or take a connecting flight from Singapore via Changi Airport.
Take a flight from Jakarta to Hang Nadim Airport, Batam.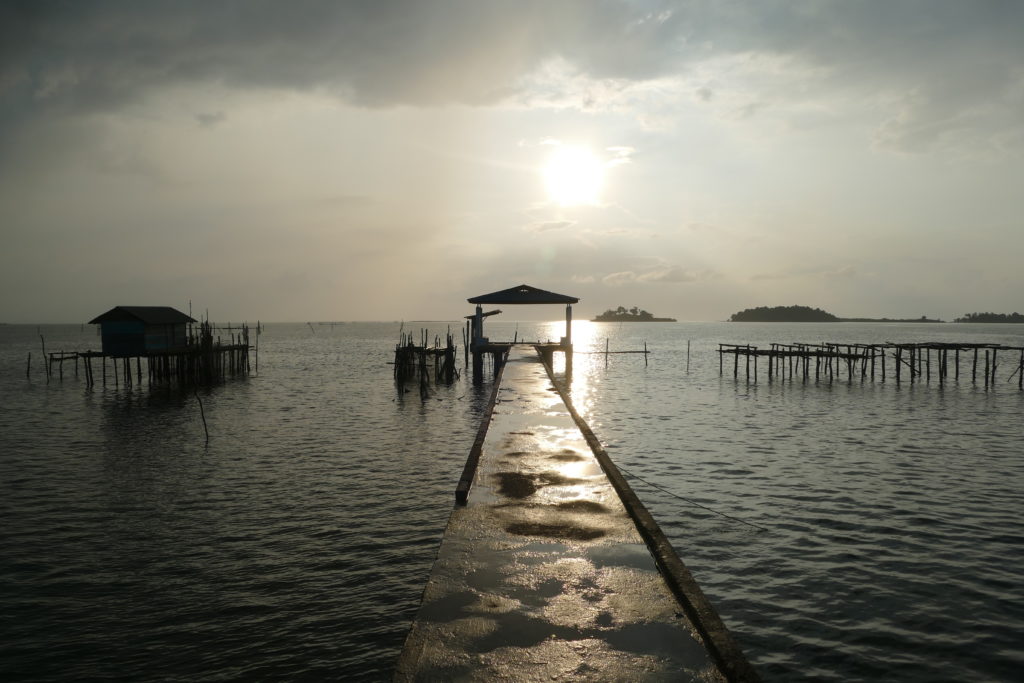 Batam Travel Guide: Things to know before you visit Batam
Before you pack your bags and this Batam travel guide, there are some things to know beforehand. Especially to travelers foreign to visiting Indonesia, knowing these things shall let you know what to expect here.
Best time to Visit Batam
All-time of the year! The seasons don't change a lot in Batam. Located on the equator line and close to the sea, it's very humid. It's hot most of the time. When it rains, it rains cats and dogs!
The only thing to consider while planning your vacation is the peak times. Singaporeans, being an hour away, love to spend their holidays here by the beach. Prices of stays also go up during peak times. Time your stay during the weekdays for a quieter stay. It also helps avoid the weekend traffics when visiting the Barelang Bridge.
Most Locals Don't Speak English
Learn some Indonesian language basics when going out to restaurants all by yourself. Most locals don't speak English in Indonesia. With the booming tourism, you can find guides to help you out – but it's still a deal-breaker.
Communication shouldn't be a problem in resorts. But when in malls, local shops, restaurants, and cabs, it's challenging. Learn some basic Indonesian phrases. Here's a list of phrases I made to help you out!
It's hard to Get Vegetarian Food
Being a vegan or vegetarian in Batam is hard. The traditional local delicacies here like the Nasi Padang comprise chicken and fish as their prime ingredients. It's difficult to get vegetarian food in most Indonesian Cuisines. At least the curry that you eat along with rice would be of chicken flavor.
While I've no issues being a non-vegetarian myself, my mom finds it difficult to eat outside. We get groceries from Singapore to make many Indian dishes at home. Luckily, there are many Indian restaurants (and other cuisines) here for vegetarian food. Some of the popular ones are Maharaja restaurant and Taj.
People are hospitable here
Comparing most places I've been to, people here are kind regardless of whether you know Bahasa Indonesia or not. Go walking and strangers will smile and bow at you as a greeting. Feel free to smile back and say hi!
Download Grab or Gojek
Local taxis get expensive and public transport isn't very reliable in Batam. While taxis had a monopoly on their pricing before, making their own rates, Grab and Gojek, similar to Uber, have made it reasonable for transport. Download either of the apps or both for transportation.
Also, consider renting a car/van in Batam – it's a cheaper option with reasonable fuel prices compared to taking cabs to all places.
Payment in Indonesian currency
It's confusing to people whenever I explain Indonesian currency to them, so I decided to add to this Batam travel guide. The Indonesian Rupiah (IDR) always has more zeroes than one expects.
It's a little tricky, but you'll get used to it. 10,000 IDR equals $1 SGD (or $0.71 USD). There are 1000 rupiah coins and the max currency note goes up to 100, 000 IDR. Thus, the last three digits in the Indonesian Rupiah are similar to the cents in a dollar. It costs around 5000 – 10,000 IDR to purchase a cheap pen here. So it's pretty much of the same value as most Southeast Asian countries.
Regarding the payment methods, cash and cards are prominent for everyday transactions. Payment apps, like GoPay, are still emerging and are best for paying for your Gojek rides. As for cards, Visa and MasterCards (Maestro) are widely accepted in Indonesia. Citibank and HSBC offer great foreign exchange rates for ATM withdrawal services.
Batam Suggested Budgets
Accommodation: For budget stays, it costs anywhere between SGD $6 – $12 (IDR 60,000 – 120,000). Look for reasonable stays between this price range and check up on the whole place before paying. Stays by Oyo and RedDoorz have a great value for money for private budget rooms. Some trusted sites to book from are Agoda and Booking.com.
Food: Expect to spend between IDR 25,000 – 50,000 per meal. While the local Indonesian food like Ayam Penyet and Kosong Parata costs lesser. Seafood that shouldn't be missed out costs higher. But overall, it's much cheaper than Singapore. IDR 100,000 -150,000 on food per day (SGD $10 – $15) is a reasonable budget.
Transport: This is the tough part to figure out. For solo travelers with just a backpack, I recommend using Gojek or Grab Bike (or the local Ojeks by the road). The apps give better rates than local ojeks, but not all places might have availability. Since most people visit in groups, there are plenty of rental car services with Avanza and Agya being some popular options.
The budget options cost anywhere between IDR 250,000 – 300,000 per day (SGD $25 – $30) depending on the service, car type, and availability. Make sure to book them early. If not any, the last resort is the mass transport options such as Carry and Bimbar. Read more on getting around Batam here.
What to Pack for Batam
For Batam, and most parts of Indonesia, it's best to keep your clothing light – shorts, sandals, flip-flops, and hats should be on your mind when visiting Batam. But to name a few, here are some things to pack for Batam, Riau Islands:
Light clothes and swimwear
Flip-flops and Sandals (Shoes and socks only if you're particular about attires, and trek shoes for some trekking here)
Sunglasses and sunhats
Head caps and sun lotions
Backpack, of course
A Camera!
Indonesia, being a tropical country, there aren't many essentials to carry around. Keep your clothing light based on the length of your stay. Keep lesser clothes in case you're planning on shopping in Batam.
A good pair of shoes and sunglasses will do. But wear a head cap when you go out, the heat is unbearable sometimes. To those with skin issues, bring sunscreen lotion.
For getting the best out of your trip, follow a travel checklist. I've built my own checklist for itinerary planning and things to do. You can get my FREE PRINTABLE CHECKLIST upon signup at the end of this post.
Other articles on Batam that I wrote:
---
Batam Travel Guide: Find this post useful? Pin this post for later: