Things to do in Batam: Batam is a small island in Indonesia located 20 kilometers from Singapore.
For a peaceful beach holiday close to Singapore, Batam is great to visit at affordable rates. Apart from tropical beaches, there are many places you shouldn't miss out on! Check out this travel guide on Batam.
Not only do resorts here offer the best services from spa to watersport activities like snorkeling- The prices are also fair. Let me tell you about some of the best things to do in Batam.
How to get to Batam – Riau Islands?
The best way to get to Batam Center is by ferry from Singapore. It takes between 45 minutes to 1 hour to reach Batam. Majestic Fast and Batam Fast ferries are the best ones for tourists from Singapore.
This costs from 25 SGD for a one-way trip to 46-50 SGD for two-way trips on the Batam Fast ferry – check out full pricing here.
Another way to get to Batam Riau:
Fly to Jakarta and take a connecting flight to Batam Riau.
Best Things to Do in Batam
Here are the top things to do in Batam Riau:
1. Visit Barelang Bridge
Barelang Bridge is an hour's drive from Batam Centre. This is the first spot you should visit.
There are 6 Barelang bridges – the first one is the main and most popular Barelang Bridge. However, the specific name for this one is Tengku Fisabilillah Bridge.
Avoid visiting the bridge on Sunday evenings- especially for tourists all. On Sundays, street racing takes place on the bridge and the traffic gets heavier- so I wouldn't recommend that. But when you do visit the Barelang Bridge, the view from up there is scenic. I get it. Even the bridge itself is iconic with its cables. But never forget to visit the grilled corn street stalls placed right after the bridge.
To me, the grilled corn on Barelang bridge there still remains the best corn that I've ever tasted. They come in a variety of flavors from plain sweet to chili sauce. The stalls are generally open at all times but the evenings would be the best time for it for good family time.
2. Stay at Resorts in Batam (Nongsa, Turi, and Nuvasa)
People visit Batam for its atmosphere.
Singaporeans come to Batam to take some time off their busy lives. So where do they stay? Batam Riau has a lot of resorts to offer its visitors, but to date- Nongsa Point is the most amicable one.
The Nongsa resort covers a hill close to the beach with dozens of enormous furnished chalets. Most of them have a balcony with floor-t0-ceiling glass doors overlooking the beach. It's great to visit once in a while for family time.
We used to go along with other families as a get-together. We'd take 5-6 cars and make ourselves comfortable there for the weekend.
Nongsa Point also offers yacht chartering facilities.
Right next to Nongsa Point is the Turi Beach Resort – it's a neighbor. You'll find it when you wander around the paths of Nongsa Point.
Batam is progressing with tourist hubs. Along with Nongsa Point Resorts, a lot of great resorts are popping up around. The last time, I visited one called Nuvasa Bay which is pretty sweet!
Along with this, other great accommodations in Batam that I've visited are:
Anyway, there's an abundance of stays in Batam. Check out these great deals on Booking.com at reasonable rates:
3. Have Seafood at Golden Prawn Restaurant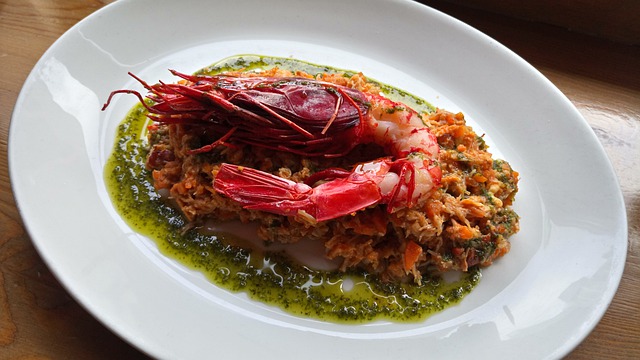 As Batam's an island close to the sea, there are many seafood restaurants. Though expensive, they have a lot of varieties here. Out of them, Golden Prawn is the classic restaurant that you shouldn't miss out on – it's been in the seafood business for decades and still strong!
Though more expensive compared to other seafood restaurants, the way your delicacies here are served is worth it! You get to choose your crabs before its cooked.
The last time I went there, I chose the biggest of them all! It came out red and perfectly cooked – it was pretty amazing – not to mention super fresh!
Now Golden Prawn has its small chain of restaurants around. Golden Prawn 933 lies over the shallow waters with the ocean view on three sides- it's the best among them.
4. Abang Island For snorkeling
Snorkeling has to be on the list of things to do in Batam! I wouldn't recommend visiting Abang Island all on your own. Get a good guide along, then no problem.
Because Abang island is an hour and a half drive – plus an hour boat ride from Batam. Moreover, there isn't a rigid 'resort' here. It's more of a homestay with the locals there. So it's best to get well-acquainted with people around there.
Though there are a lot of spots in Batam for snorkeling, this is the best spot for it. Since it's located in a remote area, very few people visit it.
That's what makes the snorkeling experience all better! Even the water here's more clear water. For snorkeling, it takes about 10-15 minutes boat ride to the right spot with shallow waters.
Here are other snorkeling spots to check out.
Interested to make a travel blog like mine? Here are some decent courses on Udemy to help kickstart your blog:
We went there in the evening and stayed there for the night. The next morning, we got up around 7 and put our swimming gear on including flippers. The flippers and masks were given but we had to get our swimming suit.
So don't forget that before you pack your bags! By noon, we were exhausted and super-tanned but boy was the experience amazing!
5. Visit Coastarina Batam Center
Visiting Coastarina (also called Ocarina) is optional. But for skating, cycling, and drone control enthusiasts, this place is perfect.
Basically, Coastarina is a vast open tiled space used for a variety of occasions.
Oh, and yes, the place is photogenic too.
Not a big fan of pictures myself, I loved skating there and playing my guitar.
6. Go shopping in Batam!
Another reason why tourists visit Batam is for shopping. Thus it couldn't keep out of the things to do in Batam.
You see, Indonesia has abundant textile resources. The labor here is cheap. Not only do you get high-quality clothing at cheap rates, but also great varieties. That's one thing to never miss out on when in Batam – shopping.
Singaporeans come to Batam for the weekend to shop. In fact, some even bring their laundry here as the service costs less – crazy, isn't it!
Speaking of shopping malls, there's a lot still coming up, there are a few places evergreen for shopping – be it just groceries, makeup, restaurants, live music, clothing, or a kid's paradise like the Time Zone.
Here are some of them to check out:
Kepri Mall
Nagoya Hill
Top 100 (There are two, both are worth the time)
Panbil Mall
BCS (pronounced as Be Che Es in Indonesian)
Mega Mall (You can get there as soon as you arrive at Batam Center by ferry)
As I said, there are more coming up. In case I've missed out on any and you know another one, comment below and I'll add it.
Conclusion
Those are all the things to do in Batam. Singapore is surely a lot more expensive in terms of everything.
If you feel you need to ease off from Singapore, then Batam Riau is the perfect spot to visit and to stretch your legs without any worries.
Thank you, and have a safe journey! :)
Other articles you like:
*This post contains affiliate link(s) at no additional cost of the products to you. I recommend products that I trust.
---
Found this post useful? Do me a favor and pin it for later: